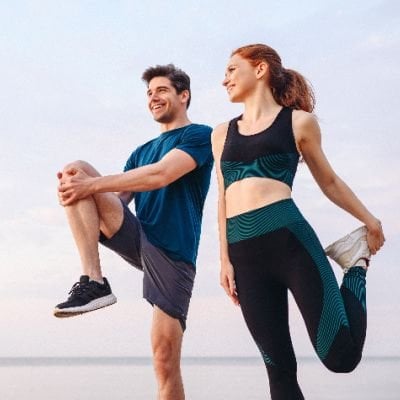 We know your family's health is of the utmost importance in your life. Whether you are a first-time parent or have teenagers, it's important that everyone in your family is given the proper medical care they need. That doesn't just mean visiting when someone is sick - that also means regular "wellness visits".
It's important to prevent infections and other medical issues before they become major issues, rather than waiting until a health problem surfaces. By visiting your family physician for regular preventive check-ups, you and your loved ones can be one step ahead of health problems.
What is Preventive Care?
So what exactly does preventive care mean? After all, when we think about family physicians, we often picture them diagnosing and treating illnesses and injuries.
Preventive family medicine focuses on maintaining health and protecting against disease, disability or death by educating the patient and making sure they come in for routine visits. Remember-you don't have to be sick to benefit from seeing your family doctor.
Here are just some of the preventive practices that children, teens and adults can adopt to protect their health for the long term:
Stay updated on immunizations
Routine blood work
Annual pap smears
Blood pressure check
Preventive Lifestyle Changes
Your family physician will inform you about ways to reduce your risk of certain health complications by changing your lifestyle. This may mean changing your diet, quitting tobacco, exercising more or losing weight. Diabetes and heart disease are leading causes of death in the United States, and one of the best ways to prevent these conditions from affecting your family is to come in for routine exams and physicals.
During these visits, we can also identify certain problems or risk factors. Your doctor may recommend ways to reduce your chance of developing issues like high blood pressure or high cholesterol in the future. By taking a proactive approach to your health, you can learn how best to avoid preventable illnesses.
Disclaimer:
The information on this website is provided for educational and information purposes only and is not medical advice. Always consult with a licensed medical provider and follow their recommendations regardless of what you read on this website. If you think you are having a medical emergency, dial 911 or go to the nearest emergency room. Links to other third-party websites are provided for your convenience only. If you decide to access any of the third-party websites, you do so entirely at your own risk and subject to the terms of use for those websites. Neither Tomball Regional Internal Medicine Associates, nor any contributor to this website, makes any representation, express or implied, regarding the information provided on this website or any information you may access on a third-party website using a link. Use of this website does not establish a doctor-patient relationship. If you would like to request an appointment with a health care provider, please call our office at (281) 516-0212.